Subversive Media: Materiality and Power
Exhibition Information:
June 3, 2022 - July 22, 2022

Second Street Gallery
Charlottesville, VA

Curator

Thumbnail image: Luis Vazquez La Roche, Study of The Impossibility.

Installation photography: Courtesy of Second Street Gallery and Stacey Evans Photography.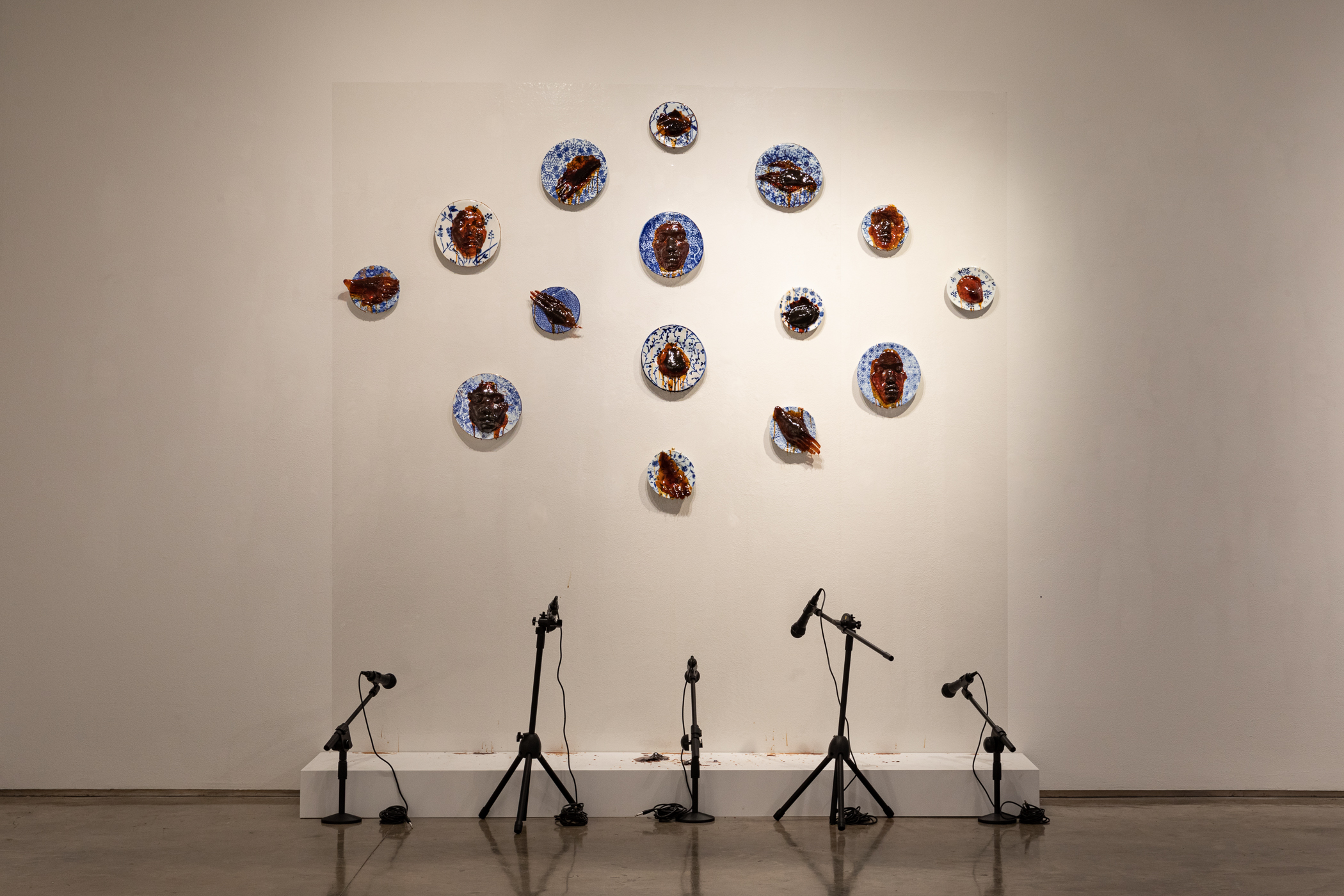 Subversive Media: Materiality and Power
posits that the often overlooked component of our visual language - materiality - plays a critical role in the representation of power. The 10 exhibiting artists creatively reconstruct our visual language through the articulation of material, underscoring the agency that compositional elements hold in supporting and disrupting our understanding of power.
Each artist confronts images freighted with reminders of systemic injustice, ranging from the more explicit, like the American flag and Ku Klux Klan hoods, to the seemingly innocuous, such as textbooks and football gear. Not only do the artists reveal the ubiquity and various manifestations of power in our daily lives, but their critical approaches to materiality importantly underline the ways materials contribute to perceptions of power.
With each work, the artists subvert, question, and blur the power evoked from both the image and its formal make-up. One approach, as exemplified by Sandy Williams IV, includes the replacement of media traditionally championed in material culture hierarchies for lesser valued, more malleable materials. Their substitution of bronze for wax in
Wax Monuments
both dismantles elitist associations to certain materials and dynamizes once "permanent" images of power. Other artists integrate materials and techniques reflective of their identity as a means to reclaim power and presence. Jamal Cyrus uses denim to allude to African American textile traditions and the uniform of Black student civil rights protesters. His denim reconstructions of redacted FBI files on targeted Black activists, in this case Amiri Baraka, not only reclaim the individual's honor but emphasize Black resiliency. Similarly, Dyani White Hawk, a Sičangu Lakota artist, weaves red ribboned registers in the style of a Sioux Lakota star across a 1929 newspaper that advertised her reservation's land, crediting Indigenous experiences in American histories.
Present among the works of Sonya Clark, Luis Vasquez La Roche, Tammie Rubin, and LaRissa Rogers are images recalling historical dynamics of authority and oppression still apparent today. Rendering the American flag, Ku Klux Klan hoods, porcelain plates, and contested monuments with materials loaded with symbolism, these artists confront the legacies of colonialism, white supremacy, classicism, as well as labor exploitation of Black and Brown bodies. Clark, for instance, applies white paint like Sherwin Williams' "Storyteller" to the American flag, punctuating white privilege in the authorship of American history. Whereas Vasquez La Roche builds a monument with Virginian clay bricks bound together by gunpowder, lemon juice, and palm oil - a mixture applied to cover enslaved peoples' wounds before auction blocks - to pay homage to the Black bodies and invisible labor concealed within the region's colonial architecture.
Rubin anthropomorphizes cones with menacing glares and traces their surfaces with maps of the Great Migration, routes taken by African Americans fleeing the Jim Crow South. While her conical series allude to the KKK, their porcelain make-up imply their (white) fragility and undermine the cone's perceived power. Comparatively, Rogers places candied sugar skins of her body on porcelain plates, recalling the 17th-century chinoiserie and sugar pastillages that have been consumed by Euro-Westerners at the expense of Black and Brown laborers and fetishized Asian peoples. Together, the porcelain and sugar call to attention the materials' common histories in labor and commodification of people of color and their uses as decorative status symbols for Euro-Westerners. As the sugar melts, Rogers disallows the containment of Black and Asian bodies, while the unplugged microphones memorialize once-silenced voices and, through their failure to capture the sugar's drips, prime a space for transcendence and new genealogies.
Incorporating scholarly texts, film stills, and even vinyl from football equipment, Samuel Levi Jones, jc lenochan, and Gail Tremblay abstractly identify the systems of power at play in the worlds of literature, sports, and cinema. Lenochan's cemented-shut books and chalkboard drawings nod to academia's exclusionary pedagogies and whitewashed, erased narratives. Jones's scraps of football gear pay tribute to Colin Kapernick's BLM protest in the NFL, and more broadly, the physical violence historically experienced by people of color. Tremblay's film strips woven into Indigenous basket traditions disarm the stereotyped depictions of Indigenous culture in ethnographic movies. Ultimately, the artists of
Subversive Media
counteract exclusionary notions literally woven into the fabric of our culture and encourage keen reflection on how we perceive our world.
The exhibition was curated by Haley Clouser, independent curator and Curatorial Fellow at deCordova Sculpture Park and Museum.
This exhibition is Season 48 Call for Submissions pick and was organized under the direction of Kristen Chiacchia, Executive Director & Chief Curator of Second Street Gallery. The exhibition is generously sponsored by The Andy Warhol Foundation for the Visual Arts and an Enriching Communities grant from the Charlottesville Area Community Foundation (CACF). Second Street Gallery and Haley Clouser are also grateful to all exhibiting artists as well as the following lenders to the exhibition: Bockley Gallery, Jessica Arb Danial, Froelick Gallery, Galerie Lelong & Co., Lisa Sette Gallery, and Inman Gallery. Second Street Gallery's exhibition season is supported in part by the Virginia Commission for the Arts, which receives support from the Virginia General Assembly and the National Endowment for the Arts, a federal agency.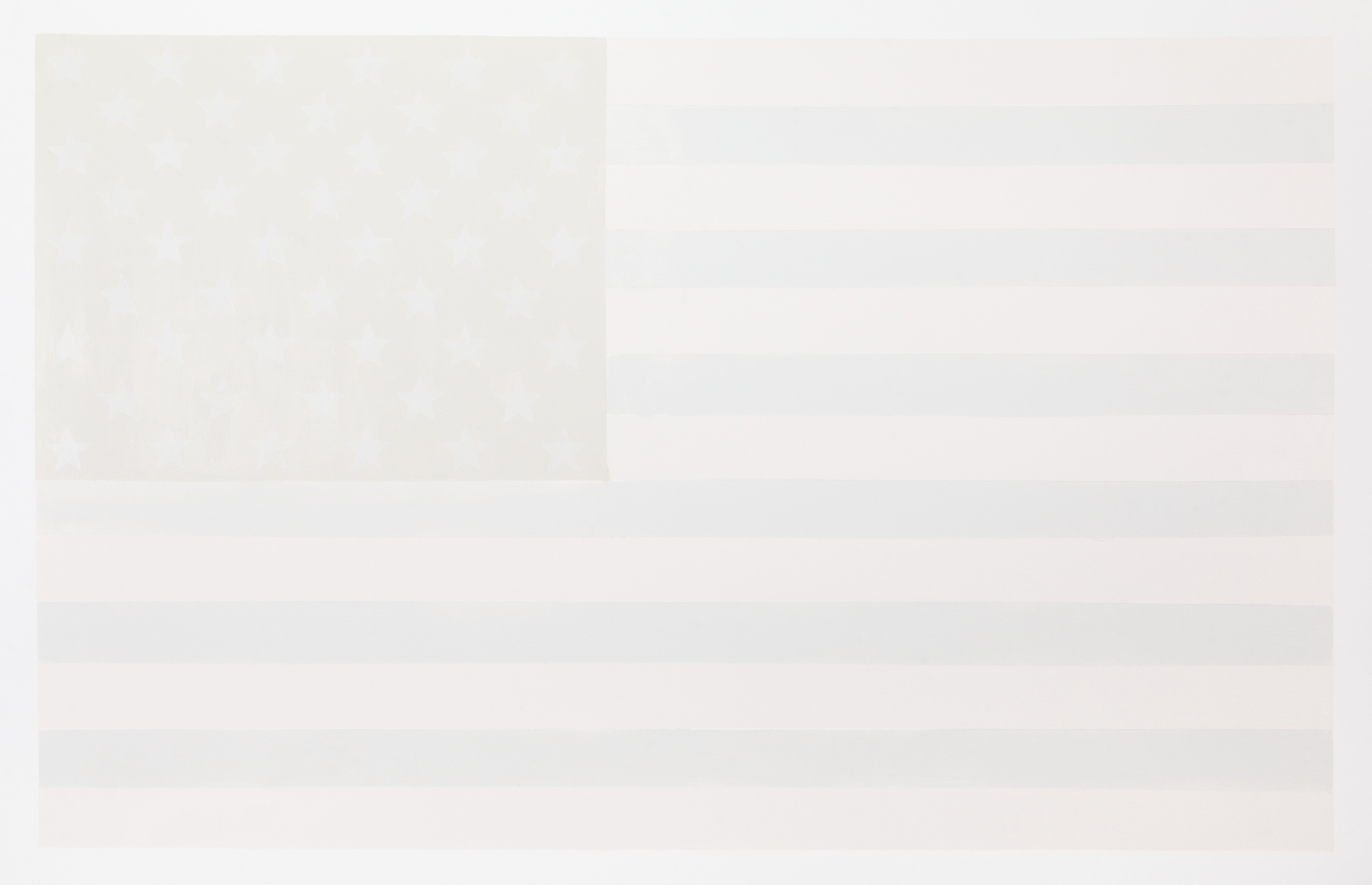 Website last updated 8/27/23.