Likewise: Artists Portraying Artists
Exhibition Information:
July 14, 2023 - December 18, 2023

Savannah College of Art and Design Museum of Art
Savannah, GA

Curator

Thumbnail image: Installation view of 'Likewise: Artists Portraying Artists," SCAD Museum of Art. Courtesy of SCAD.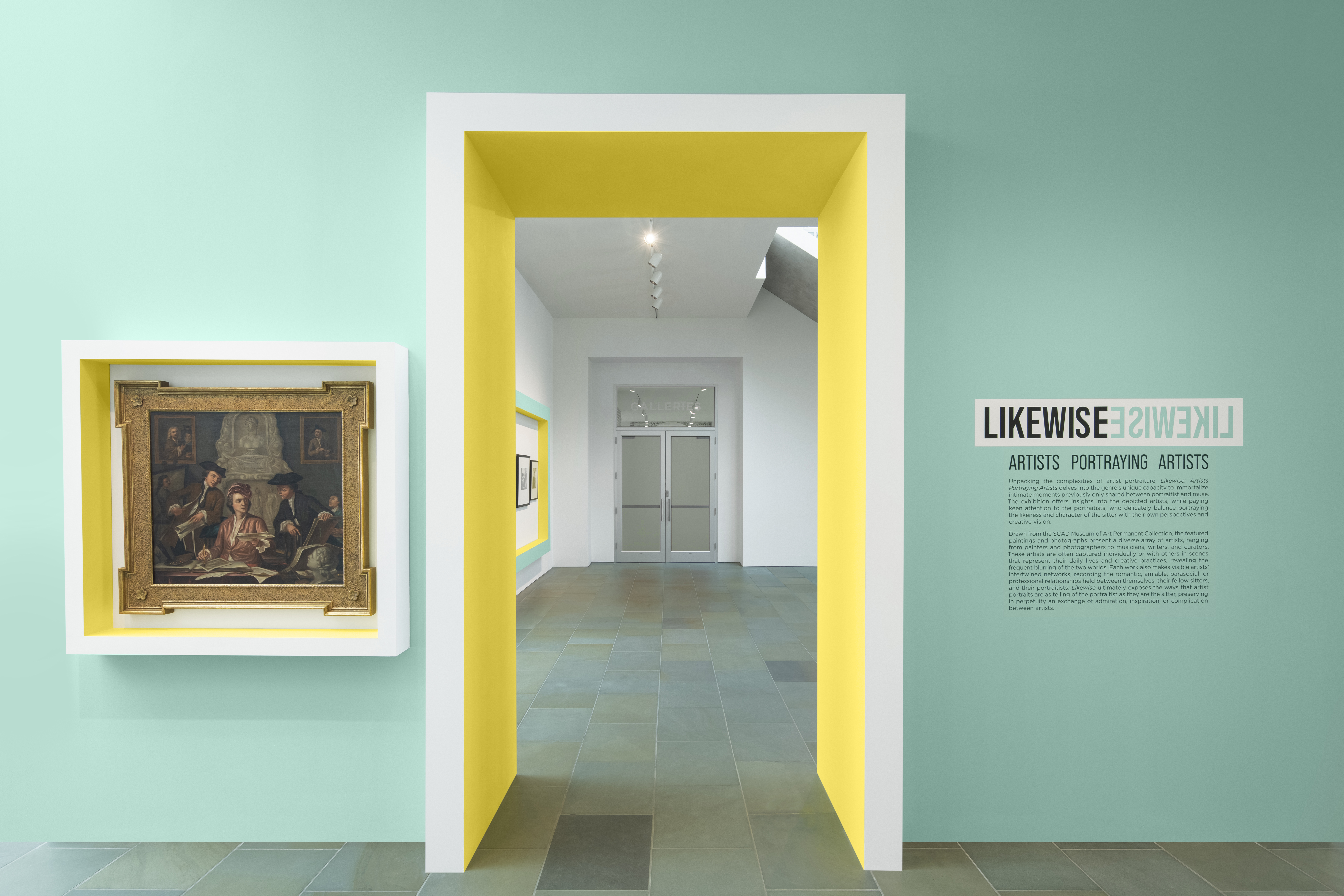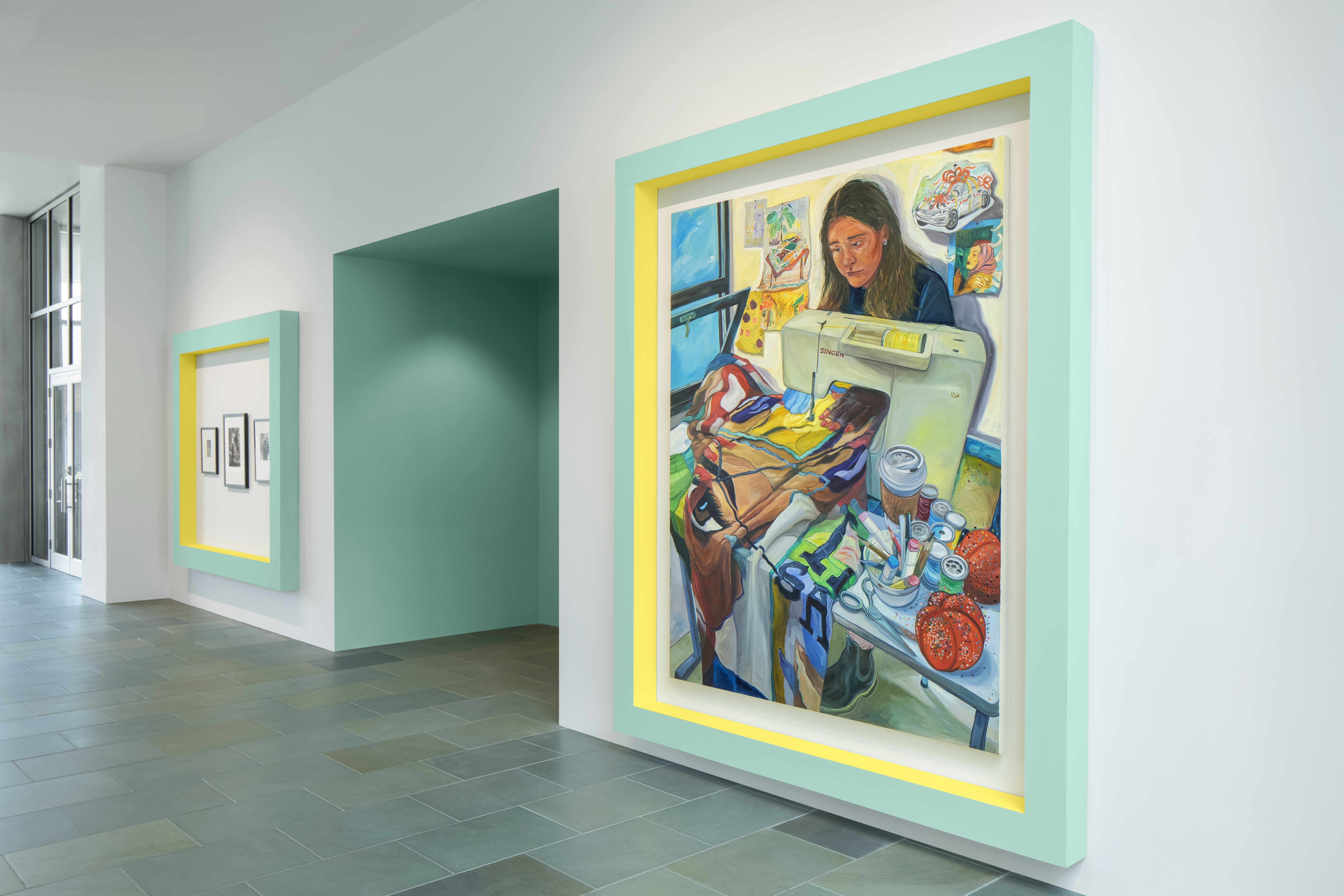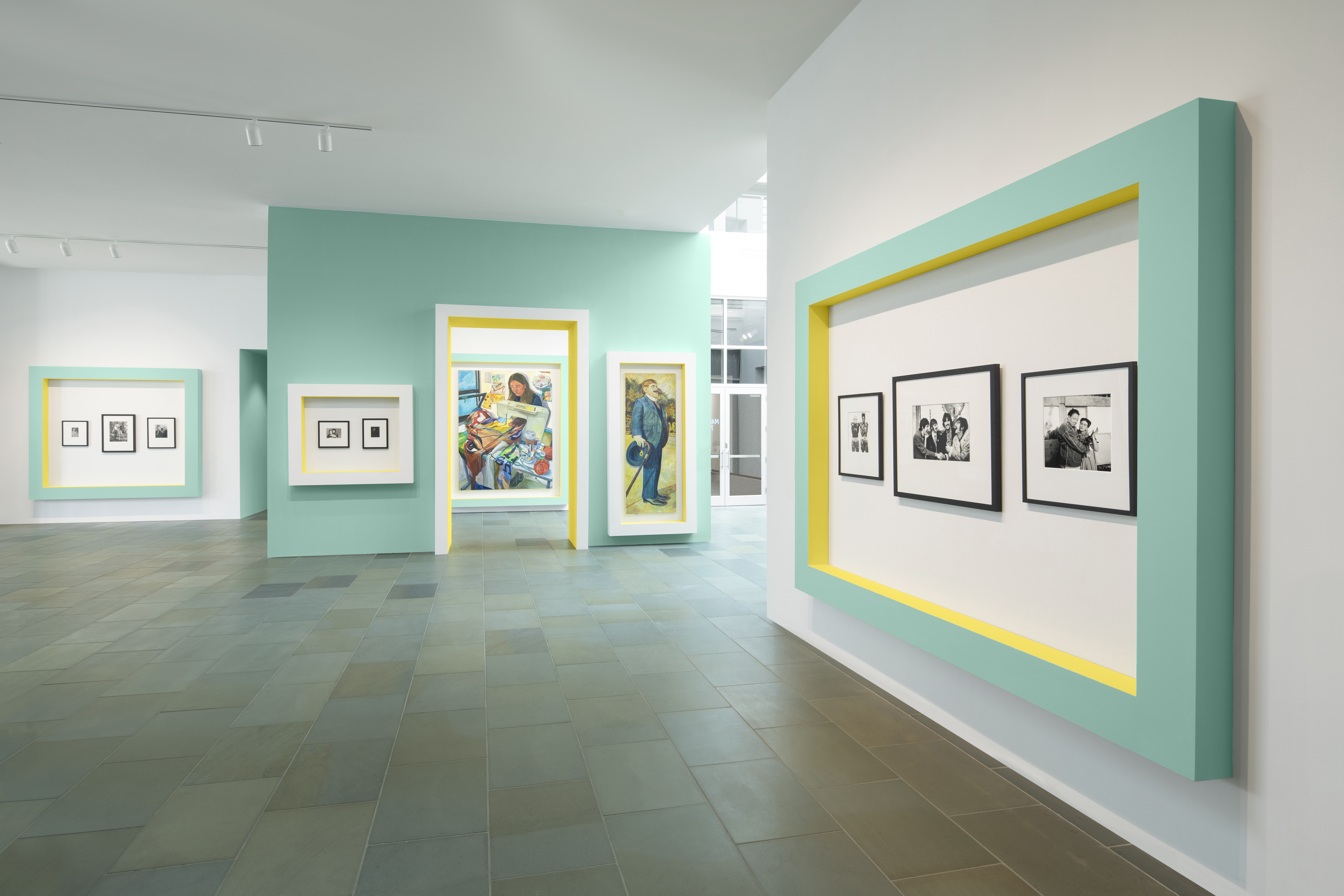 Installation view of 'Likewise: Artists Portraying Artists," SCAD Museum of Art. Courtesy of SCAD.
Unpacking the complexities of artist portraiture,
Likewise: Artists Portraying Artists
delves into the genre's unique capacity to immortalize intimate moments previously only shared between portraitist and muse. The exhibition offers insights into the depicted artists, while paying keen attention to the portraitists, who delicately balance rendering the likeness and character of the sitter with their own perspectives and creative vision.
Drawn from the SCAD Museum of Art Permanent Collection, the featured paintings and photographs present a diverse array of creative figures — from painters and photographers to musicians, writers, and curators — captured individually or with others in scenes that represent their daily lives and practices, revealing the frequent blurring of the two worlds. Each work also makes visible artists' intertwined networks, recording romantic, amiable, parasocial, or professional relationships held between themselves, their fellow sitters, and their portraitists. Portraits on view include Rebecca Ness' endearing portrayal of classmate Hangama Amiri in her studio; Nickolas Muray's photograph of lover Frida Kahlo with her husband Diego Rivera; Keith Mayerson's painting of his idol, Marcel Proust; and Michael Halsband's photograph of friends and collaborators, Andy Warhol and Jean-Michel Basquiat, among others.
Likewise
ultimately exposes the ways in which these works are as telling of the portraitist as they are the sitter, preserving in perpetuity an exchange of admiration, inspiration, or complication between artists.
Website last updated 8/27/23.